Safety is everyone's business!
When something happens on a job site, it affects not only the individual but also every member of the building team—the building owner/developer, architect, subcontractors, and contractor alike.
Create a culture of safety in your company operations. It is an investment in the future of your firm and your employees. It can create healthier, more productive workers, decrease the likelihood of OSHA fines and costly litigation, and cut down on time loss and employee absences on your site.
Safety, Health & Wellness
In addition to providing member services that include valuable professional development opportunities, exemplary safety training, and dedicated advocacy for our members and the industry at large, we also take focus on key initiatives that support our communities.
When looking to the future, the focus of Safety, Health & Wellness is continuing to become more critical to the core of the industry.
Our extensive guidelines and shared resources will help you navigate and manage a complex subject matter that is currently challenging all aspects of the building community.
When & How to Talk to Construction Workers About Suicide Prevention
Mental health is an invisible crisis in construction. Nationally in the construction industry, more workers die annually by suicide than by all occupational injuries combined. The uncertainty of COVID-19 created major stress, anxiety, fear and worries among workers and their families. Learn how a culture of caring and wellbeing can reduce the serious risks of mental health, substance misuse and suicide.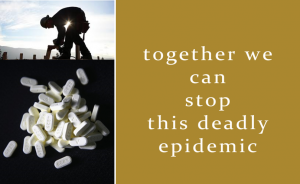 The construction industry has one of the highest injury rates in the U.S., and opioids have commonly been prescribed to construction workers to treat the pain caused by these occupational injuries As part of the Building the Path to Recovery campaign to eliminate Opioid use in the commercial construction industry, AGC MA is committed to our ongoing efforts through awareness and training.