Sponsorship Opportunities
AGC MA is excited to share with our members the 2023 Sponsorship Packet!
This new publication is designed to help our members plan and take advantage of advertising opportunities at our events and programs.
The Value of Sponsorship
Sponsorship is an opportunity to give your organization prominence through brand visibility across multiple platforms reaching more than 10,000 targeted viewers. As a member, you are linked to the leading construction trade association in Massachusetts. Your AGC MA sponsorship allows you to directly build brand recognition and demonstrates your commitment to advancing the commercial construction industry. The ROI is exponential!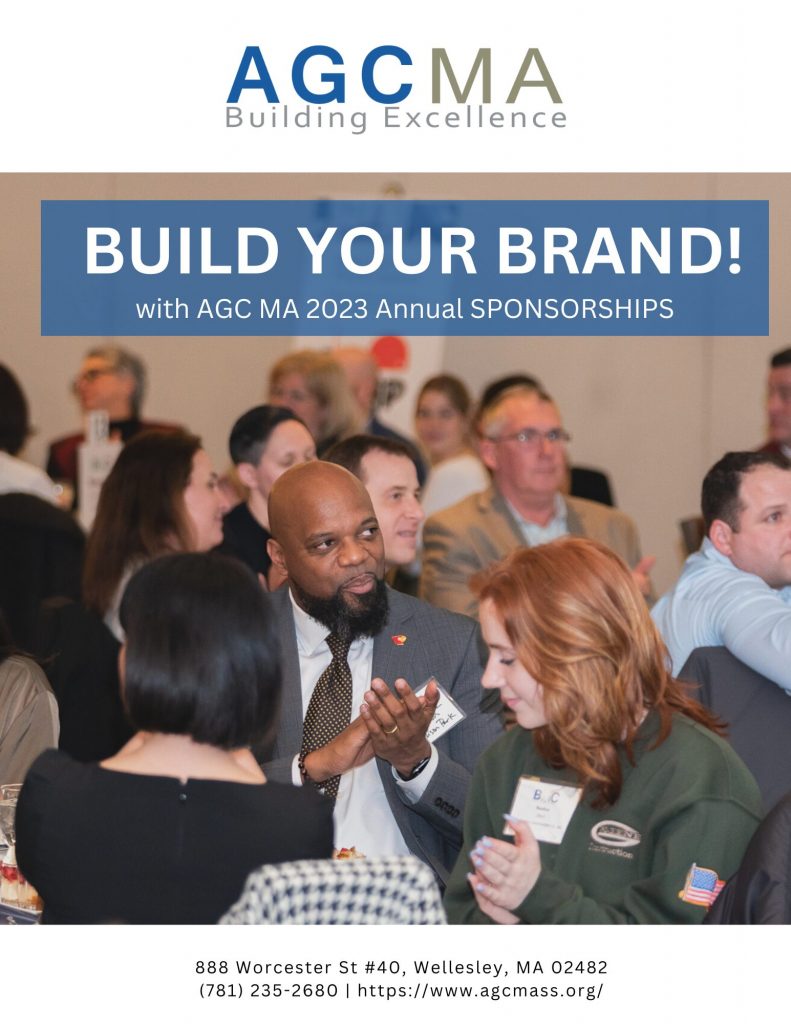 If you are interested in a sponsorship opportunity please contact Henry Kruger – kruger@agcmass.org.