Get Connected
AGC MA offers members the opportunity to develop a better business climate through advocacy, labor relations, safety, topical programs, trends, and interest group discussions.
Get connected by joining our mailing list!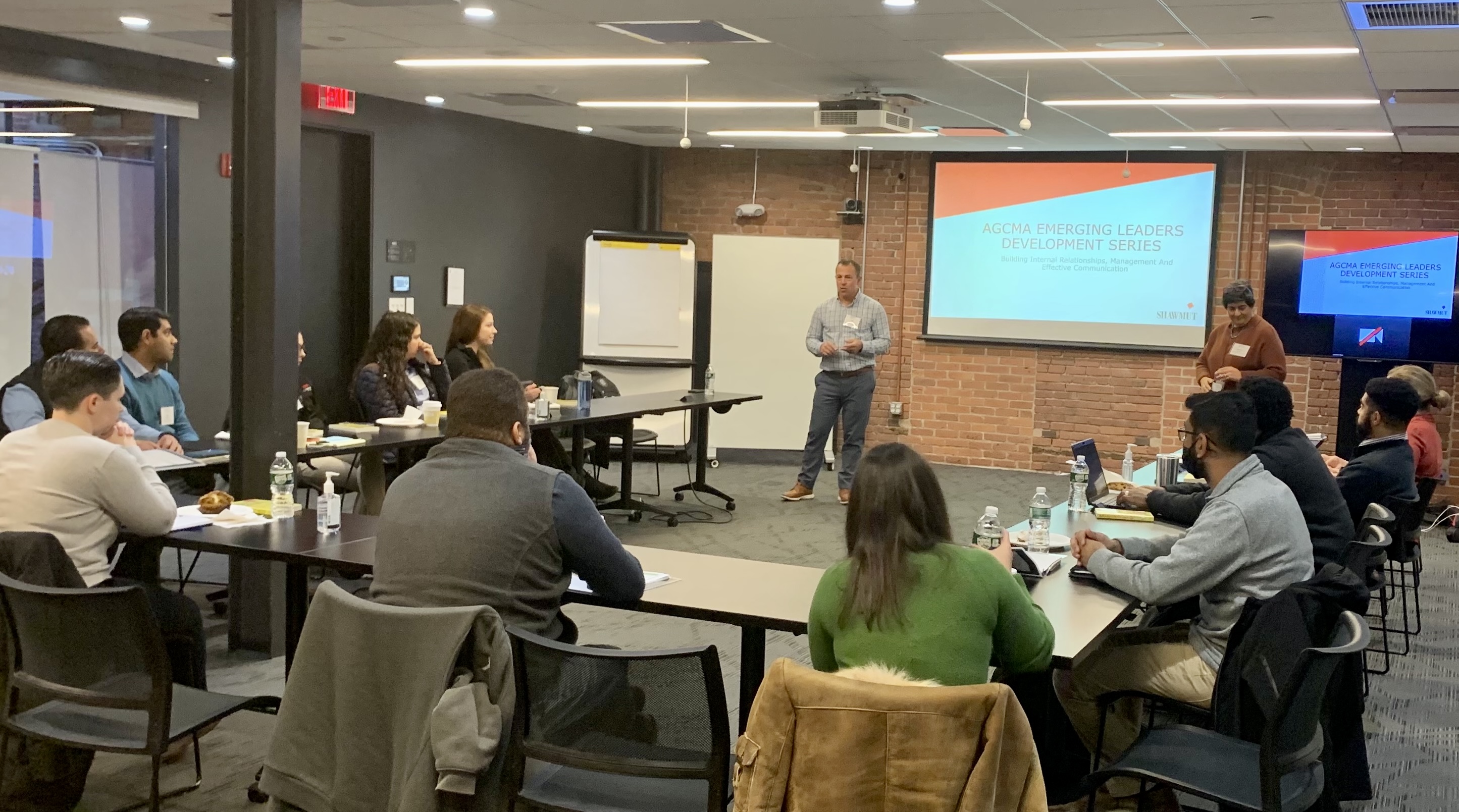 Stay Informed
AGC MA has regularly scheduled educational and training programs and can tailor training to fit our members organizational needs. Attend regularly scheduled training classes or have them customized to fit your schedule!
Get Involved
In an industry where relationships matter,
we believe there is strength in numbers.
As the leading construction organization
in the state, AGC MA offers countless opportunities for members to network
and build relationships through our variety of committees.
Celebrating 85 Years of Building Excellence!
With our dedicated advocacy for our members and the industry at large, we are continually improving the quality, integrity and responsibilities to the general public and its surrounding communities. Learn more>>
Welcome to the Associated General Contractors of Massachusetts
As the leading commercial construction association in the Commonwealth,
AGC MA provides member benefits and business resources for the state's building industry.
Get Ready for the 2023 BWiC Inspire Awards!
THE BWiC 2023 INSPIRE AWARDS ARE DESIGNED TO RECOGNIZE AND CELEBRATE THE MOST EXEMPLARY WOMEN IN CONSTRUCTION WHO DEMONSTRATE LEADERSHIP, GENEROSITY,
INNOVATION, AND UNWAVERING COMMITMENT TO THEIR CAREER, COLLEAGUES AND INDUSTRY.
We want to hear about outstanding women who have really made (or is making) their mark on the sector –
someone with a story to tell!

Nominations Open December 5th, 2022!
AGC MA sets the standard for the industry through exemplary programs, professional development opportunities and more.