CARE CONSTRUCTION SAFETY PROGRAM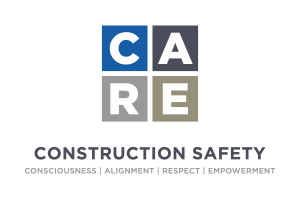 The CARE Construction Safety Program aims to create a culture of safety and well-being in the construction industry by promoting the four focus areas of
CARE - Consciousness, Alignment, Respect, and Empowerment.
Create consciousness around safety and well-being among workers in the construction industry.
Align industry stakeholders towards promoting safety and well-being in construction.
Foster a culture of respect for psychological and physical well-being in construction.
Empower individuals to take action to improve safety and well-being in construction.
The commercial construction industry has come a long way on safety. There has been a measurable decline in the number of safety incidents until recent years, when progress towards total worker safety has slowed.
Stakeholders all want to achieve even greater improvement in safety, but it has become clear that the lack of coordination in promoting safety best practices limits the effectiveness of these efforts.
The AGC MA Safety Committee is a collaborative group of dedicated safety professionals and place to discuss best practices and create consensus. In 2022, Mayor Wu asked the industry to work together more to address a rash of high-profile safety incidents and the CARE Construction Safety Program was born. By the end of 2023, the AGC Safety Committee had produced the framework for the program, a universal orientation video, a worker safety database platform, and program content.
Click the sections below to learn more about each focus area!
The CARE Construction Safety Program consists of four parts. Depending on your engagement level, you will receive access to some or all of these.
Resource Library

Toolbox talks, stand down resources, lessons learned

Implementation Schedule

Alignment of messaging among employers

Universal Orientation Training

Shared database of workers who have completed training

SAFE-T Survey

Industry-wide safety climate assessment as metric
See below for an example of the CARE Construction Safety Orientation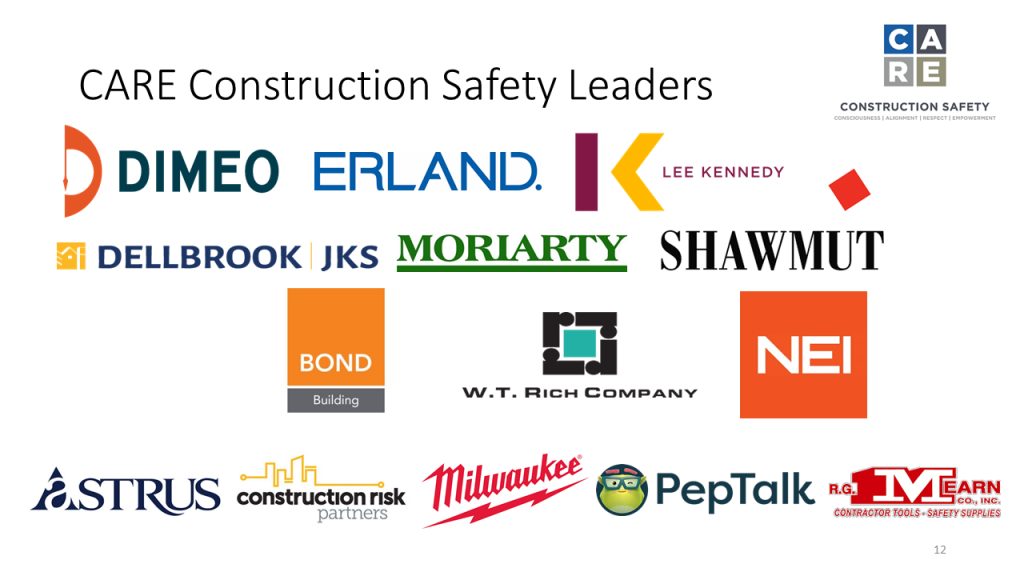 Would you like to be a part of the CARE Construction Safety Program?
We are recruiting stakeholders for participation for fees ranging from $2,500 for limited participation and $15,000 for Leadership Level Stakeholders.
Contact John Ferrante, AGC MA CEO at ferrante@agcmass.org.