Message from the President & CEO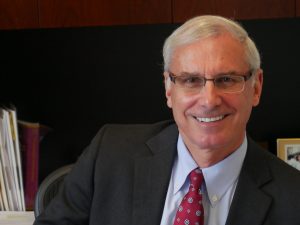 The past few months have been challenging to say the least. Commercial construction in the Commonwealth has faced critical issues due to COVID-19 concerning safety protections for employees and their families, navigating risk as employers and the key factors that businesses must consider as they begin to reopen and bring employees back into traditional work environments.
And now, in the wake of a black man's cruel death in Minneapolis police custody on May 25, our community is reeling.
We are on the precipice of much needed change in our society on a global scale. At AGC MA racism has never been acceptable but it is clear the injustices have simply been ignored for far too long, and collective action is required.
Through the AGC MA Diversity & Inclusion (CFDI) and Building Women in Construction (BWiC) Committees, we are committed to leveraging our voice and resources so people of all color and gender are given the opportunity for the equity that is so rightly deserved.
Since its inception in 2018, the CFDI committee continues to work behind the scenes to provide a voice to those seeking inclusion. With the resources provided by AGC of America's Culture of Care, we can take those vital steps in implementing change. We encourage you to become a Culture of Care impact champion and take the next steps to building strong relationships by fostering an inclusive environment throughout your workplace.
Moving forward, AGC MA will be launching a new Building Respect Campaign, that unfortunately was put on hold due to the pandemic. Stay tuned for more information.
This will not all happen overnight, and we do not have all the solutions, but we can promise you that AGC MA will continue to stand up against racial prejudice and intolerant attitudes.
If you would like more information on the BWiC or CFDI committees, please reach out to Kara Morgan morgan@agcmass.org
Robert L. Petrucelli
AGC MA President & CEO