Message from the President & CEO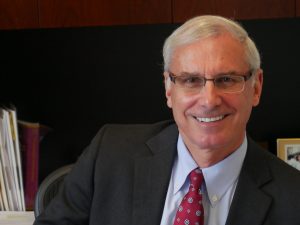 A Message from Bob Petrucelli
April 30, 2021
To AGC MA Members, Friends, and Colleagues:
On my last day as your AGC MA President & CEO, I just want to thank everyone for all the wonderful expressions of good wishes I have received over the past several weeks in advance of my retirement.
It certainly has been a great ride for the past 34 years and we all have accomplished much good work together. I am most grateful for the opportunity to have collaborated on so many valuable initiatives on your behalf - and alongside you all as teammates - over the years. It truly has been a privilege to get to know you all.
I appreciate the many friendships made along the way and want to especially thank all the Members, Staff, Board, Committees, etc. - past and present - who have made this experience a most enjoyable and rewarding one.
I have known my successor, John Ferrante. for over 5 years and know that AGC MA will be in good hands under his leadership. I reminded John that I will be just a phone call away!
Stay safe, take care, and God Bless.
Bob