Message from AGC MA CEO, John Ferrante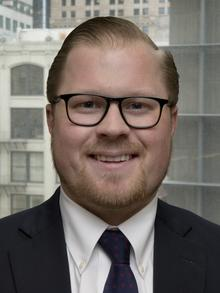 I want to thank the AGC Board of Directors for their confidence in selecting me as the new Chief Executive Officer of the Associated General Contractors of Massachusetts. Over the last 35 years, the entire industry has benefitted from Bob Petrucelli's leadership culminating in his steady guidance through a pandemic unprecedented in even the 85-year history of AGC MA.
I am energized by the opportunity before our organization. While we all return to normalcy, the AGC MA is working every day on initiatives that are anything but business as usual.  After helping lead the charge on employee safety during the pandemic and with the vision of our Board of Directors and tireless dedication of our committee members, we continue pushing the industry forward on workforce development and diversity issues. At the same time, AGC MA is also cranking out the safety and professional development programming that has helped our members become the most sophisticated contractors in the world.
AGC MA benefits from the depth of our membership. We are made up of large and small CM/GCs and subcontractors, both open-shop and union, from Boston to Springfield, in addition to associate members who are architects and engineers, legal and accounting firms, and technology and material suppliers. Together, these groups easily constitute the most diverse membership of any trade association in the industry.
This diversity is one of the great strengths of AGC MA. However, while we represent the broadest segment of the industry, we are nowhere close to representing all of it. We may be thought leaders in the industry, but we need buy-in from other industry stakeholders to turn thoughts into actions and actions into practices. The expertise and diversity of our membership has allowed us to look inward to develop some tremendous programs and initiatives. Now it is time for us to look outward to further expand our membership and work in conjunction with owners and developers, architects and engineers, public agencies and labor unions, subcontractor associations and other industry groups.
I welcome the opportunity to explore new relationships and rekindle old partnerships. We will build bridges within the industry and across the Commonwealth so that our members can build everything else.
So, I ask anyone reading this message to buy-in. If you aren't a member, please join us. If you are a member who hasn't been engaged, please join a committee or attend a program. And if you are one of our highly engaged members, we thank you for your continued support as we embark on this effort to bring others into the conversation, expand the impact of our work, and increase the value of your membership with AGC MA. I look forward to meeting each of you and earning your confidence as your voice in this remarkable industry.
Please don't hesitate to contact me at ferrante@agcmass.org or 781-534-3137.
Thank you,
John Ferrante